Autograss
About
Motorsports best-kept secret.
Autograss is a non-contact motorsport that takes place on an oval track of, although varying by the venue, approximately 400m using a natural soil surface. Due to the close nature of the racing, thrills and spills are never too far away, which only adds to the atmosphere felt through all 52 Autograss Clubs over five countries.
There are 11 NASA Classes, differing by type of set up and engine sizes, from near standard 1000cc Minis through to specifically designed space-framed single seaters with monster V8 or twin motorbike power!
Up to eight cars start on a straight line grid and race over 4 - 10 laps. This results in the major race meetings, most of which are staged over the course of two days, offering upwards of 200 races! All Classes normally race through qualifying heats and finals followed by, time and weather permitting, open races where all Classes have the opportunity to race each other.
---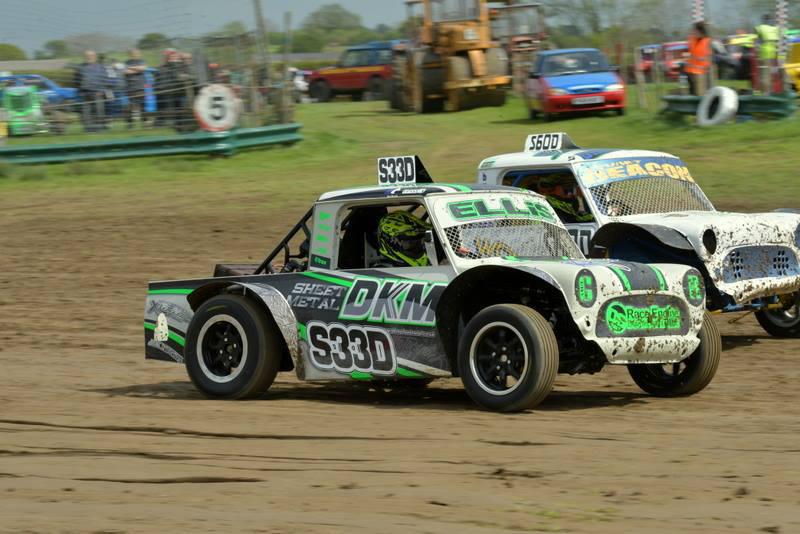 ---
Flags In Use
Red - Stop racing immediately.
Yellow - Obstruction on track, proceed with caution.
Blue - Mechanical defect.
Green - Dangerous driving warning.
Black - Driver disqualified.
Yellow with Black cross - Last Lap.
Chequered - Race finished.
White with Red Cross - Ambulance required.
---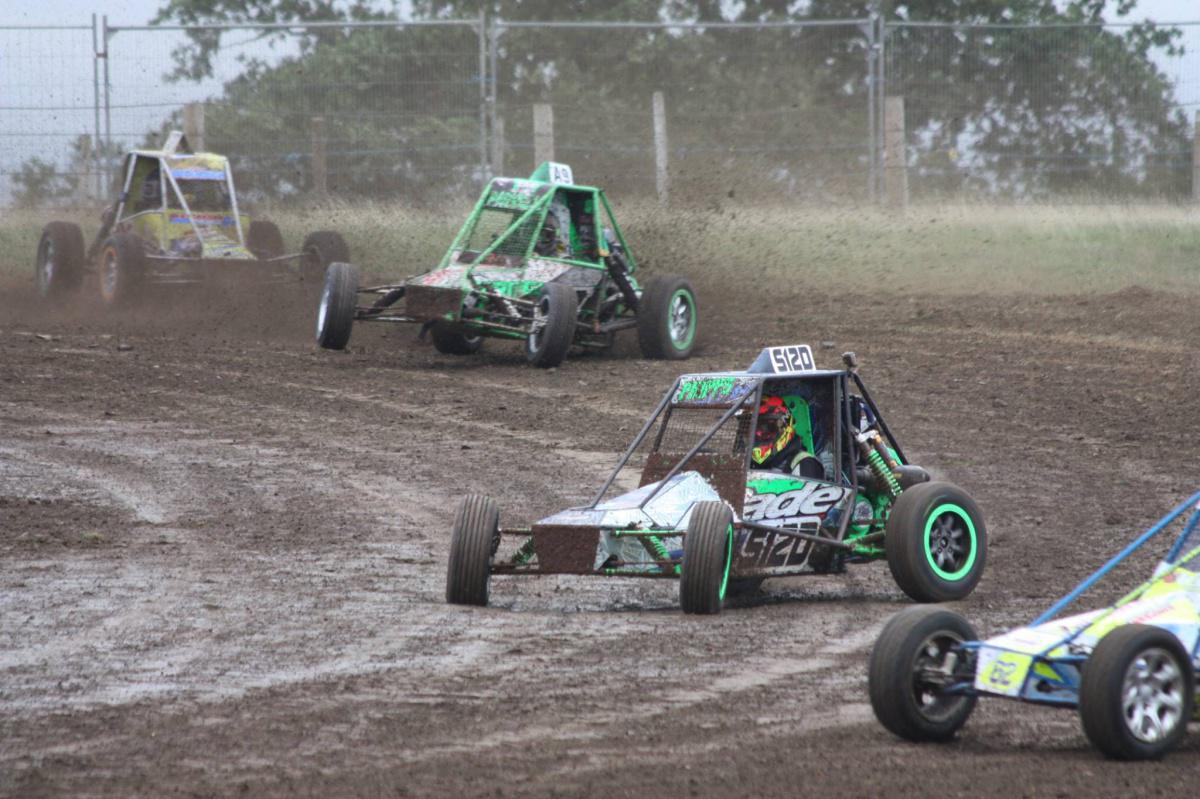 ---
Club Identification
| | | | | |
| --- | --- | --- | --- | --- |
| Abram | ARC | | Athelstan | A |
| Border Counties | BC | | Bredon Hill | B*H |
| Cambridge | CA | | Carlow | CW |
| Carmarthen | CM | | Causeway | CY |
| Central Scotland | CS | | Concord | C*E |
| Cork | CK | | Cwmdu | C |
| Down | DA | | Evesham | E |
| Forest of Dean | *F | | Gloucester & District | G*D |
| Hereford | H | | Invicta Kent | IK |
| Leewood | LM | | Leicester | L |
| Ludlow | LUD | | Mallow | MA |
| Melton | M | | North Shropshire | NS |
| North Wales | NW | | Norton Radstock | NR |
| Nottingham | N | | Pembroke Autograss | PAC |
| Pembroke Haven | PHD | | Penhow | P |
| Pennine | P*EM | | Radford | R |
| Scarborough | S*Y | | Scottish Borders | SB |
| Scunthorpe & District | SC | | Severn Valley | SV |
| Shropshire & Telford | SR | | Solway | SL |
| South Somerset | SS | | Spalding & District | SP |
| St Neots | SN | | Stroud & District | S*D |
| Sturton & Stow | ST | | Swansea | S |
| Teifi | TA | | Trent | T |
| Wessex | WS | | West Waterford | WW |
| White Rose | WR | | Yate & Sodbury | YS |
| York | Y | | Yorkshire Dales | YD |
---